Roofing
Sinn Construction provides exceptional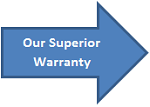 roofing and construction services to the Central and Eastern Pennsylvania region.
One of your most important assets is one that protects all others . your roof. Sinn Construction has you covered when it comes to protecting and enhancing your home or business. Owner, Greg Sinn, is highly experienced in all types of roofing, whether it is commercial or residential. Sinn Construction provides the highest quality of work and customer care. We use only top quality materials and professional crews that treat your home like their own. We will install a new roof that will provide you with trouble-free, long-lasting protection from the elements.
We are dedicated to providing our customers with superior workmanship, unsurpassable quality, and exceptional customer service long after completion of your project. We pride ourselves on the reputation that we have built over the years.
Most roofing projects are completed within two to four days, and the results will make you the talk of the neighborhood.

Hometown PA 18252
1.800.681.0332 (Phone and Fax)
Licensed and Insured: PA018796

©Copyright Sinn Construction 2011-2012. All Rights Reserved